First Time Home Buyers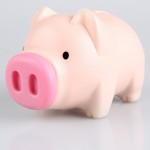 You're tired of renting, living with parents, having roommates or just simply ready for a place to call your own? Whatever the situation may be, buying a home gives someone the sense of pride and ownership of something amazing. Getting through the process is a different story. Hiring an Experienced Realtor as me (have a hyperlink attached to the "Experienced Realtor" to take them to my About me Page) will ensure the process of purchasing your new home will go smooth.
Read my most common "10 steps" for new buyers below but first contact me to start searching for your new place now!
 Here are the top 10 steps to purchasing your new home.
What specific features will your ideal home have?
A: Some example to think of are lot size, type of home, bedroom and bathroom count, and any unique features that will compliment your living style in your new home.
How much of a home can you afford?
A: Creating a budget for yourself will help determine how much of a House payment you would like to make every month.
How much of a home do you qualify for?
A: Speaking with a mortgage representative will help determine a price point for how much of a home you can purchase
Meet with your Realtor to start the process of finding a new home
Finding your new home
Making an offer
Inspecting your new home
Securing financing
Close and finalize paperwork.
Move into your new home!
Oh yeah, and there was one more step: Don't forget to contact me to start looking for your new home now!