Help with Relocating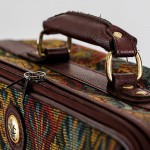 Whether you're moving across the country or simply to a new city for work or pleasure, relocating isn't easy. There is a lot to consider and having a local expert to help guide you in the search will eliminate a lot of stress and wonder. I have plenty of expertise as I moved across the country myself and can provide you with the guidance you need.
Below are some quick tips to get you thinking about your new move. But not so fast! Fill the form below so I can get started with your home search and then read my tips!
6 Quick tips to get you thinking
Crime and safety.
Proximity to your job (Do you mind a long commute? Will you need to utilize public transportation?).
If you have kids or plan on having kids in the near future, you'll want to consider which areas have the best schools.
Is it important to you to be close to entertainment like bars, nightclubs, sporting events, restaurants, shows and shopping?
How close do you want to be to places like grocery stores, coffee shops, drugstores and gas stations? What about doctor and dentist offices or urgent care clinics?
Do you need a family-friendly area with parks and recreational spots?